Cairns Ceremonies
Freshwater, Cairns
Queensland, 4870, Australia
When contacting Vivian via Email please mention your intended wedding date, time and location EVEN if it is not yet confirmed.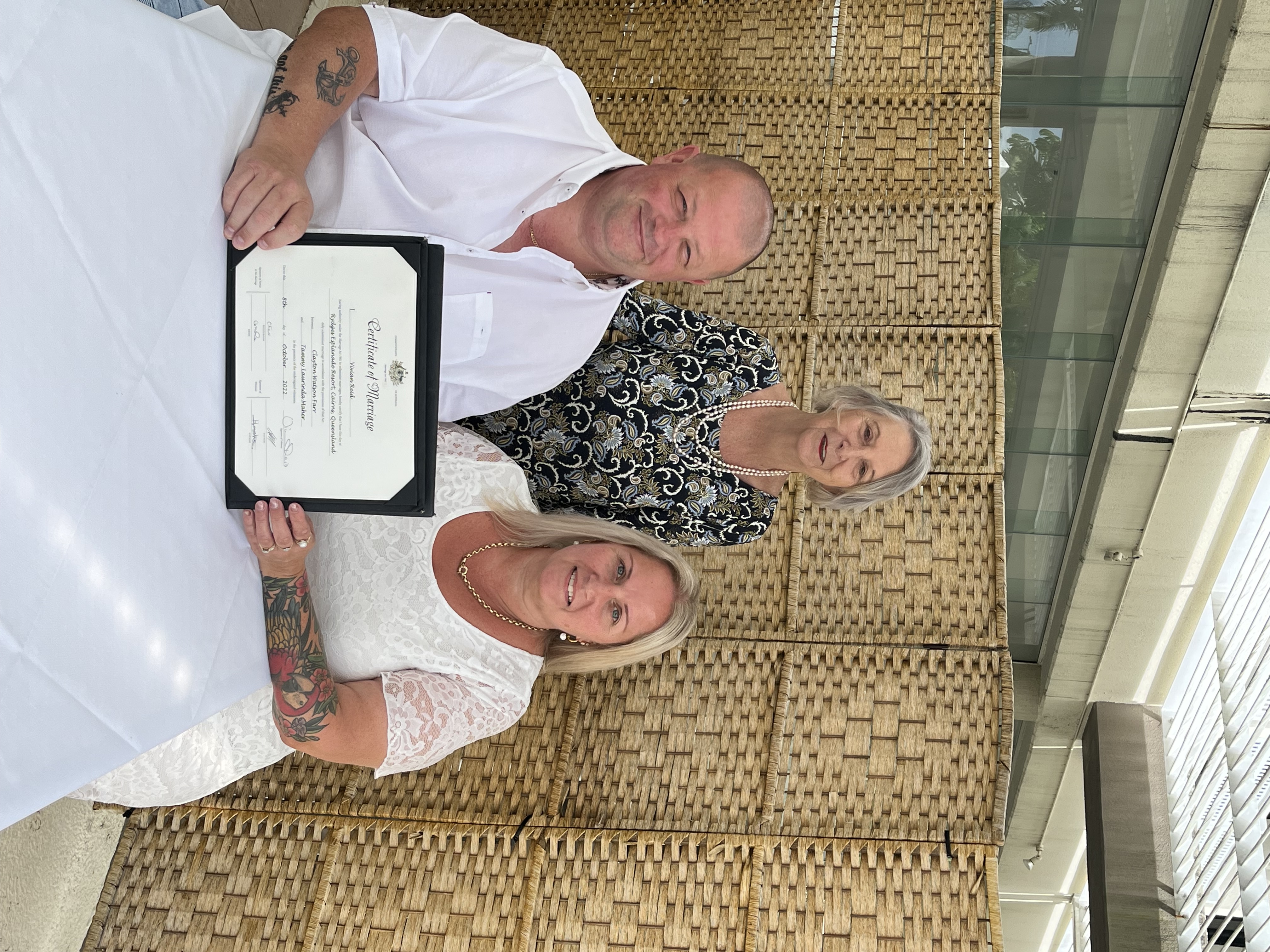 We both want to say a great big thank you for making our special day so memorable. It was everything that we could have wanted – beautiful surroundings, easy laid back atmosphere and lovely people to share the moment with. We thoroughly enjoyed every minute of it."
We would like to thank you for such a lovely, intimate ceremony. It was exactly how we imagined it, just perfect in every way. Also thanks for the tissues!
Thank you so much for all you did for us on our Wedding Day; everything went beautifully.  Thank you for being a part of our special day. Hope you get to do many more ceremonies on that beautiful beach and make couples as happy as we are.